Andalusian Energy plans to launch shipping operations in 2024 at the Port of Plaquemines in Louisiana and Puerto Cortes in Honduras. In Plaquemines Parish, LA, Andalusian is building a state-of-the-art riverside compressed natural gas (CNG) facility with expansion capacity over 800 million standard cubic feet per day (mmscfd) or ~6 million tons per annum. From there, CNG will be transported in specialized purpose-built 40-foot containers (FEUs) onboard Andalusian's exclusively designed container ships to Puerto Cortes, Honduras. Puerto Cortes is only 40 kilometers from Choloma, Honduras, where Andalusian has entered into an initial 15-year offtake agreement with an Independent Power Provider (IPP) serving leading textile manufacturers within their affiliate Free Trade Zone industrial and technology parks.
The Port of Plaquemines is the 13th largest total tonnage port in the United States and entered into an exclusive private development agreement with LA23 Devco LLC to build a modern container terminal approximately 50-miles south of New Orleans, achieving first port-of-call on the Mississippi River. The terminal is being constructed by a joint venture EPC including Massman Construction Co. and Weeks Marine Inc., supported by Jacobs Engineering Group Inc. Phase 1A construction is scheduled to begin before Dec. 31, 2022 and features a 1,350-foot-long berth with five ship-to-shore rail-mounted container cranes. At full buildout, the terminal will consist of eight continuous berths reaching 8,000 feet in length with 16 ship-to-shore cranes and one roll on/roll off berth. The entire facility will be served by efficient rail capable of building and receiving one full unit train daily serving America's heartland.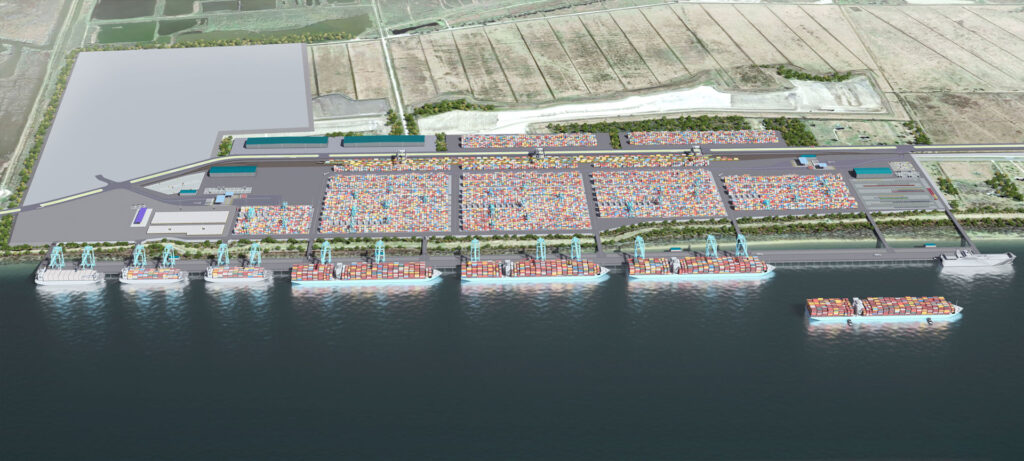 Puerto Cortes is the most important port in Honduras and is the nation's largest container facility as well as the largest in northern Central America, with expansion plans of its own. A 2023 expansion of the port's primary container berth includes a 200-foot extension, featuring the addition of 10 RTGs (rubber-tired gantry cranes) and one rail-mounted container crane for a total of three, with another planned by 2027. The port's 96-acre container yard will add 7.5 acres with improved foundation throughout and surface pavement. Andalusian will utilize the modern improvements to serve its growing number of Central American customers in Honduras, Guatemala, Nicaragua, and El Salvador.