Andalusian is…
Andalusian Energy is optimizing the safe delivery of affordable compressed natural gas with its agile, patented technology to underserved markets in Central America and the Caribbean, strengthening regional economies and power grids that build and enable higher standards of living, better jobs and responsible industry growth. In essence, Andalusian is creating an affordable and efficient natural gas virtual pipeline, initially providing continuous flow from Louisiana's Gateway Port to Puerto Cortes in Honduras with additional destinations planned for Central America, the Caribbean, and Mexico.
Our business is affordable compressed natural gas. Our commitment is safety. Our passion is driving growth and prosperity for the countries we serve.
Our Leadership Team…
Our leadership team is comprised of subject matter experts experienced in the development of innovative solutions for complex challenges related to safe transportation of natural gas, international finance, responsible environmental stewardship, organizational excellence, ocean shipping and marketing.
Pedro Santos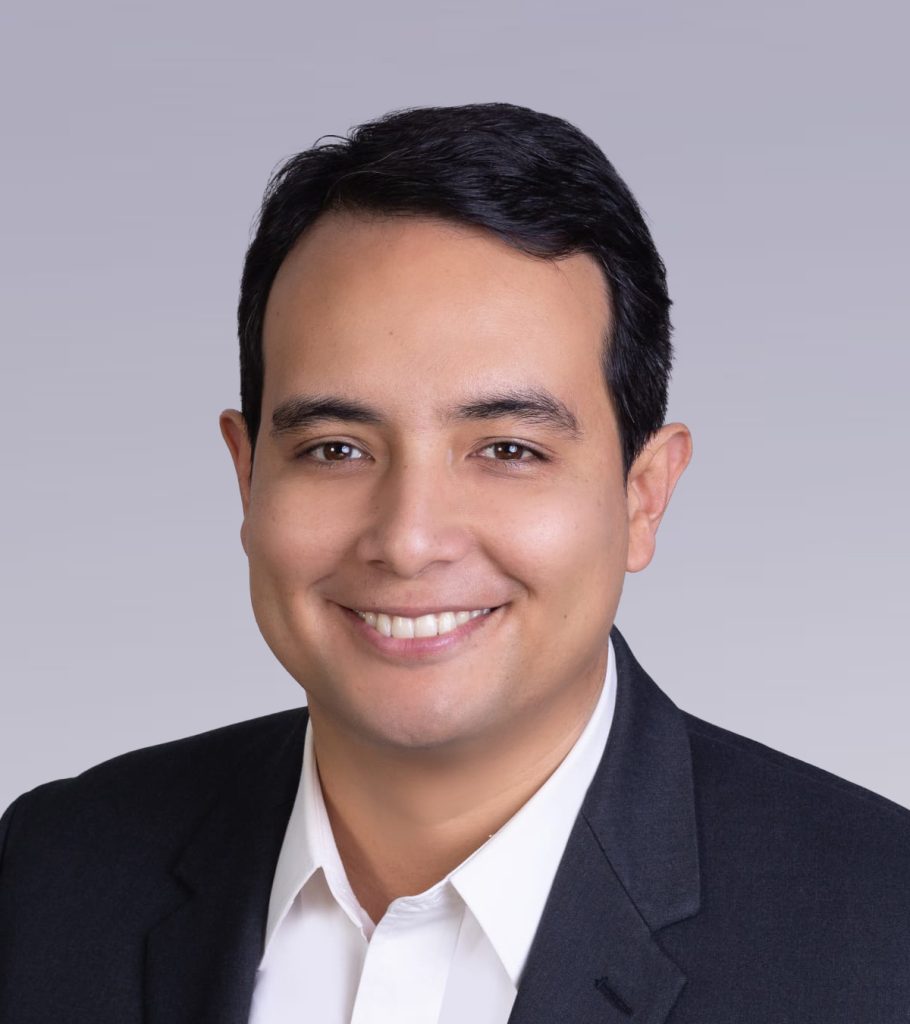 Executive Chairman and Chief Technology Officer
Pedro Santos founded Andalusian Energy in 2016 and serves as the company's chief technology officer. As Andalusian's largest shareholder and executive chairman of the board, Pedro is a world-renowned compressed natural gas (CNG) expert and holder of critical intellectual property related to industrial gases including natural gas and hydrogen.
Pedro is the principal investigator named on numerous granted and pending U.S. and international patents focused on natural gas compression, liquefaction, storage, transportation, and processing. He is an often-consulted thought leader for rotating machinery (including hydraulics, drilling, construction, cranes, power transmission, electric power generation including engines and turbines, and mechanical structures) with highly specialized knowledge of gas compression technologies and thermodynamic processes that he has developed in the natural gas space since 2009. Pedro is a popular and in-demand speaker and panelist at international oil and gas infrastructure conferences and seminars where he has shares his expertise in both CNG and liquefied natural gas (LNG). He serves as an active advisor to major technology and infrastructure institutional investors and has raised more than US$100 million in technology and early company development for his founded companies.
Pedro received a Master of Business Administration degree from MIT's Sloan School of Management with a focus on Entrepreneurship & Innovation. In 2012, he was cited by Forbes 30 under 30 for "outstanding people in the energy sector" as a result of his development of innovative technology to lower costs in the natural gas supply chain. He is the founder of several groundbreaking CNG companies including OsComp and Hicor Technologies (recently sold to a publicly traded oilfield technology and equipment company).
For more than a decade, Pedro has been focused on bringing CNG to underserved markets throughout Central America, the Caribbean basin, and Mexico via cost-effective innovations delivered by the proprietary technologies offered by Andalusian. He originally developed the conceptual elements behind Andalusian Energy's revolutionary CNG technology in 2010 while completing his degree at MIT.
In addition to his academic achievements at MIT, he earned a Master of Science from the University of Oklahoma with a concentration in natural gas engineering; a Bachelor of Science in industrial engineering from the Pontificia Universidad Catolica Madre y Maestra; and a B.S. in international business and management from Rochester Institute of Technology. He is also the recipient of the Goradia Innovation Award, the MIT Patrick McGovern Entrepreneurship Award, and the Dominican Republic National Youth Award (under 35). His passion for entrepreneurship began at the age of 14 when he founded his first company to manufacture and market table tennis equipment. A native of Santo Domingo in the Dominican Republic, Pedro lives in California's San Francisco Bay area.
Alden D. KitsoN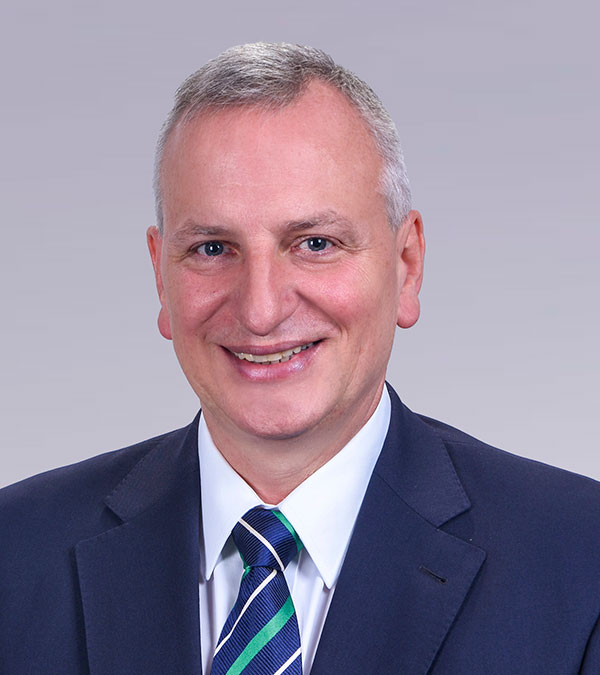 Chief Executive Officer
Alden is an industry professional with a career spanning more than 30 years in Latin America's Energy sectors. Prior to joining Andalusian in 2021, he was the Managing Director for Cuestamoras Energia, an energy company with operations throughout Central America. His previous experience also included General Manager for both Electronova and Enernova (Grupo Progreso 20052014), Director of Power Marketing for Enel Latin America LLC (2000-2005), and Consulting Manager for Power with KPMG (1998-2000).
Alden began his career in 1989 with the National Rural Electric Cooperative Association as Project Coordinator of the USAID/El Salvador wartime rural electrification initiatives. He has served in numerous high-level capacities including Board-level designations in both the public and private sectors of Guatemala, Power Market Administrator (AMM), Renewable Generator Association (AGER) and Power Marketing Association (ASCEE); El Salvador, LAGEO (Generation) and CLESA (Distribution); and Costa Rica, UFGT (Generation).
Originally from Montreal, Alden has an extensive cross-cultural background that has served him well in his career He grew up living in numerous Central American countries as a Foreign Service Dependent, and is a native speaker of both Spanish and English and has additional linguistic studies in French and Portuguese. Alden holds a Bachelor of Arts degree from the University of Virginia, an MBA from INCAE Business School in Costa Rica, and is an NRECA Certified Materials Manager. He lives in Guatemala City, Guatemala.
Mike Adams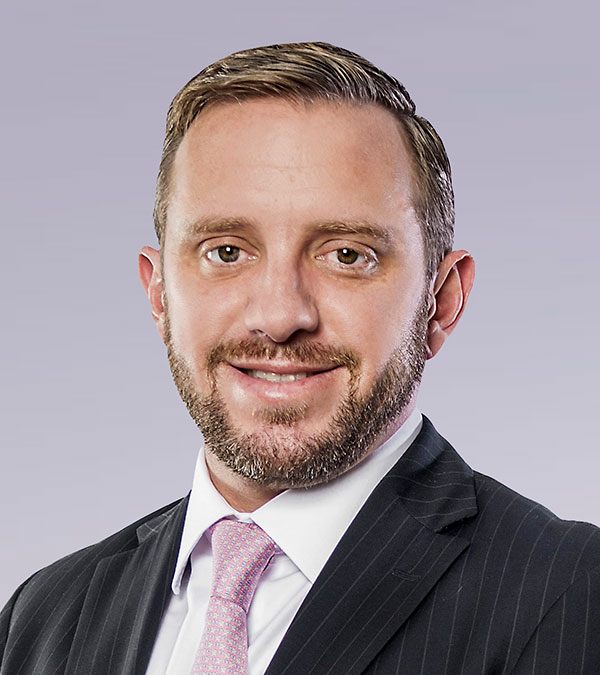 Chief Financial Officer
Mike Adams is a founding management member of Andalusian Energy and is responsible for finance and accounting matters for the company, including contributing to overall business strategy and development. He joined Andalusian in 2020, bringing extensive financial leadership experience in the energy and utilities sector. Mike has executed numerous capital markets and M&A transactions valued at more than $10 billion U.S. in total across the Americas, including the IPO of IEnova, which was the first publicly traded energy company to be listed on the Mexican Stock Exchange. Prior to joining the company, Mike held various finance leadership roles at Sempra Energy and at its Mexican subsidiary, IEnova, and is a former board member of electric utilities Chilquinta Energía (Chile) and Luz del Sur (Peru). He earned both his Bachelor of Science in Biochemistry and Master of Business Administration degrees from the University of California, San Diego and resides in San Diego today. He is bilingual in English and Spanish.
Steve Tyndal PPM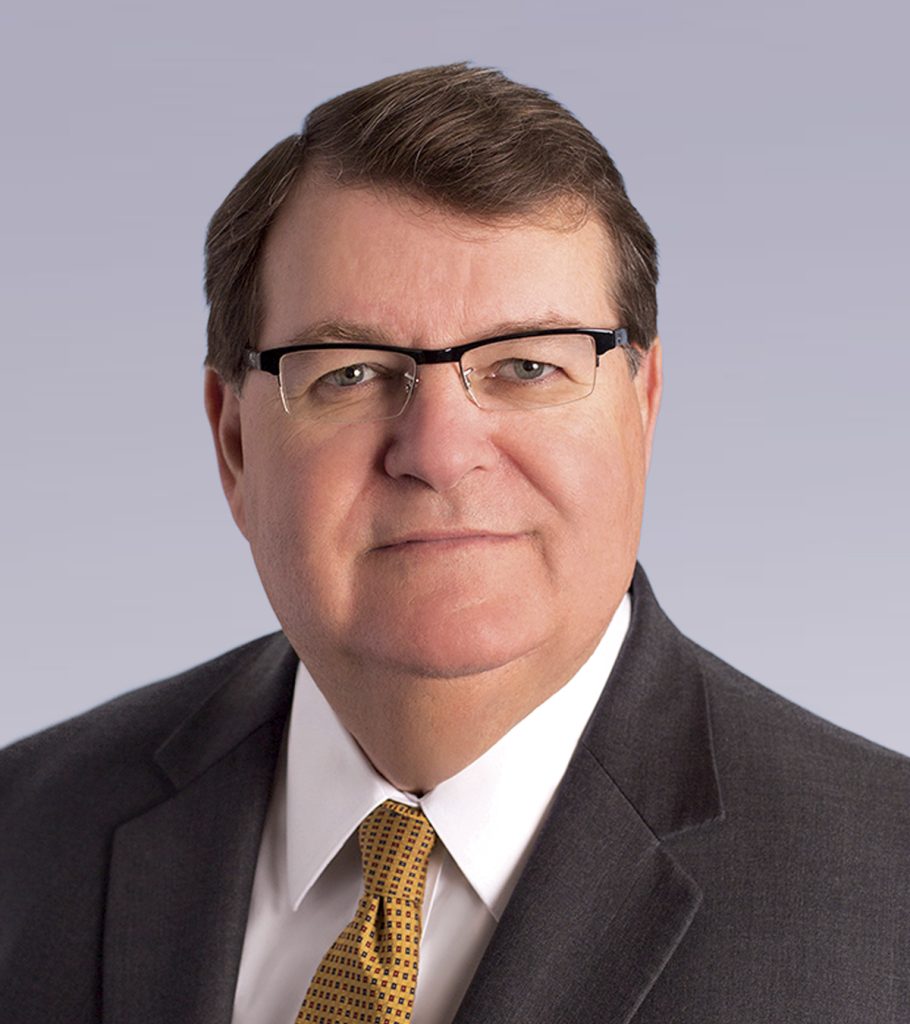 Vice President of Ports and Marketing
Steve Tyndal is a native Floridian with more than 30 years of port management and marketing experience. He joined Andalusian Energy in 2021 with leadership responsibilities for all port and marketing activities related to third-party commercial container shipments. During his career, he organized and led international trade missions throughout the Western Hemisphere to Chile, Uruguay, Brazil, Panama, Costa Rica, Honduras, Guatemala, Mexico and Cuba. Steve was a key team member in the construction of five port dock developments and related dredging projects, and numerous road, railroad and port warehouse construction projects and won federal grants resulting in more than $15 million to fund port infrastructure improvements. Steve in the architect of crisis communications policies and procedures adopted by the American Association of Port Authorities as part of its best practices library and is experienced managing internal and external communications programs. He authored and implemented numerous successful goal-focused port marketing plans and, over the course of his career, earned more than 90 maritime industry marketing and communications awards along the way. In 2005, he received accreditation by the AAPA as a Professional Port Manager, the U.S. port industry's highest measure of professional competence. He is past chairman of the AAPA's Harbors and Navigation Committee, the organization's oldest and largest standing technical committee with interface responsibilities joining the U.S. Army Corps of Engineers and the U.S. port industry. He has Bachelor of Science degrees in journalism and public relations from the University of Florida and is a U.S. Army veteran of the Vietnam era, having served in the President's Honor Guard. He resides in the greater Tampa Bay area.
Xuepei (Pei) Yuan, PhD.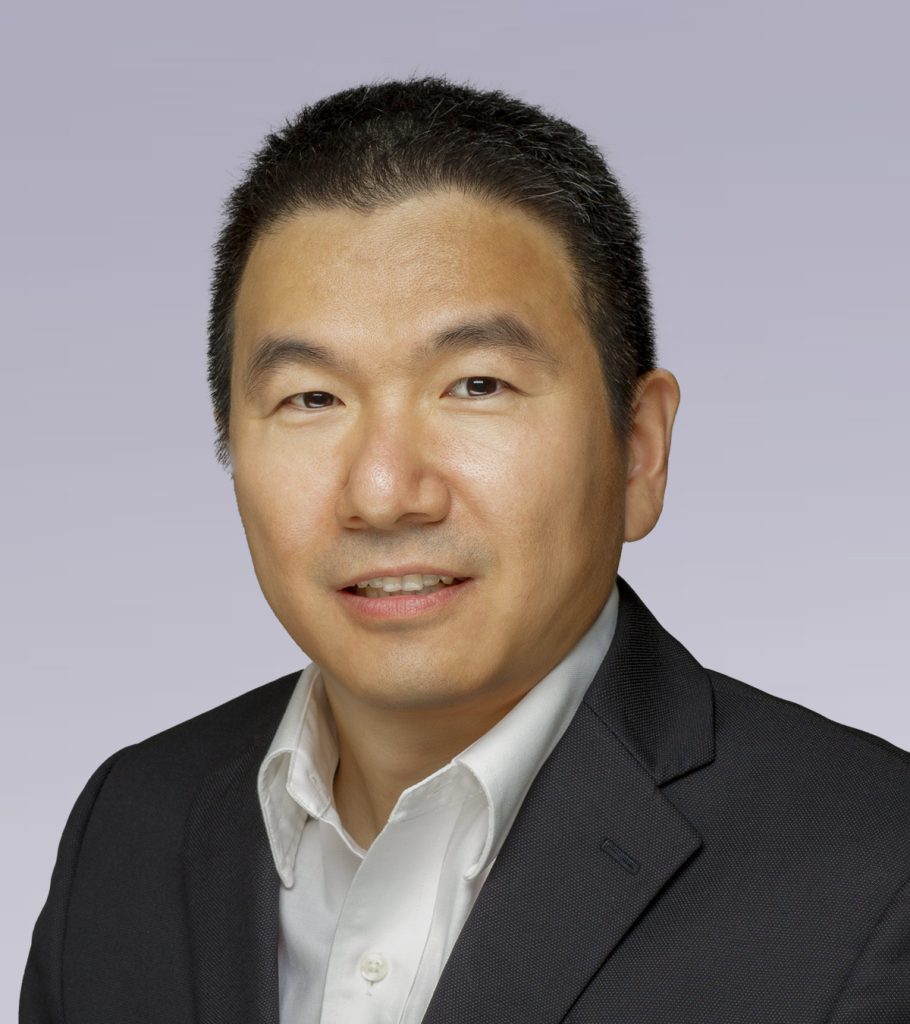 Project Engineering Manager
Dr. Pei Yuan is Andalusian Energy's project engineering manager. He has more than 10 years of industrial experience in the energy sector, specializing in compressed natural gas (CNG) virtual pipeline gas projects. Pei has been affiliated with Andalusian since 2015 and was instrumental in the development of more than 10 CNG virtual pipeline projects in Sub-Saharan African countries, including CNG powered electric generating plants in the Republic of Chad; CNG fuel supply in the Republic of Ghana; and flared gas CNG capture in Nigeria. Pei has been deeply involved in CNG project development feasibility studies, surveys, EPC, and due diligence. Since 2017 , as an engineering designer, Pei has led in the design, building, and tests of the gas systems on a railroad CNG tender from scratch – which is the first-of-its-kind in the world. He has led key activities for CNG tender engineering design including piping assembly, pressure tests, and hazardous materials management. Since Andalusian's inception, Pei has been actively involved in the innovation of its primary marine CNG project from concept approval to demonstration, including technology development to multiple EPC FEED and EPC proposals. He has also participated in CNG bunkering design to fuel CNG ships and other ocean-going vessels. Before joining Andalusian, he worked for OsComp Systems for two years, inventing a CNG adsorption storage technology and proprietary solid-state gas separation technology. Before diving into private industry, Pei devoted four years of advanced post-doc research in polymers and energy storage technology at Pennsylvania State University in State College, PA, after earning a doctoral degree from the Chinese Academy of Sciences in Beijing, China. Dr. Yuan has published more than 25 peer-reviewed papers in international journals with more than 700 citations. Pei has been granted eight patents, prepared hundreds of technical reports, and awarded multiple funding grants. A native of northern China, Pei resides in Houston.
Allen Hernandez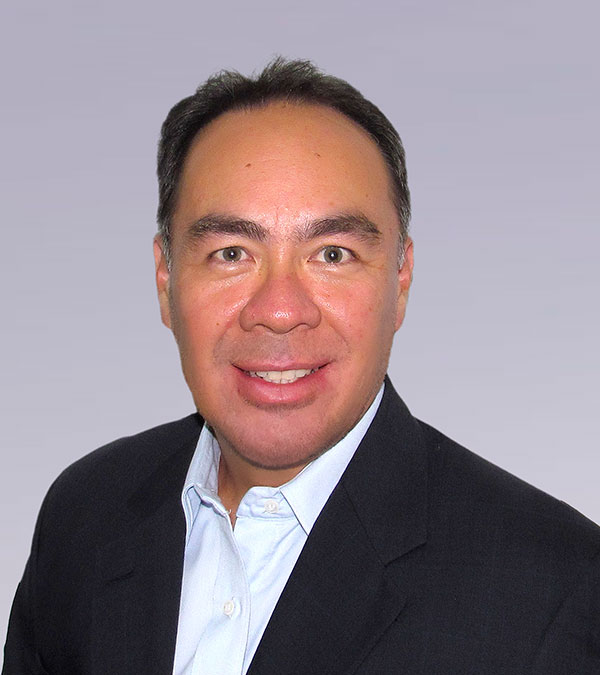 Director of Central American Operations
Allen Hernandez is an operations professional with more than 25 years of experience in strategic planning, finance, and implementation of business processes. He joined Andalusian in 2022 to begin building-out the regional operations capabilities required for project execution. Allen entered the power energy industry as part of the implementation team to build-out an electric energy commercialization company with headquarters in Guatemala and offices in El Salvador and Costa Rica. His responsibilities included leading the design, documentation, and implementation of business processes. He conducted due diligence reviews for acquisitions of companies in Colombia and Costa Rica in various industries. Before that, he spent 12 years with Dole Food Company in both corporate offices and operations units with appointments in Costa Rica and Ecuador. He supervised Dole's operation shutdown in Venezuela, and in Ecuador. He supervised Dole's operation shutdown in Venezuela. In Ecuador, he led the reorganization of the finance group, including a team of 30 plus people in accounting, financial analysis, tax compliance, procurement, and IT. He was appointed as regional leader for the internal audit group in LATAM and then, he led a transformation of the internal audit group into the approach of business process improvement and internal controls. As part of a global team, he led the implementation of the Sarbanes-Oxley Act compliance project for Latin America. His professional career started at Price Waterhouse Costa Rica as part of their team of external auditors. He graduated from the Universidad Interamericana de Costa Rica and holds Costa Rican Certified Public Accountant accreditation. Allen was born in Costa Rica and lives there today.
Otto González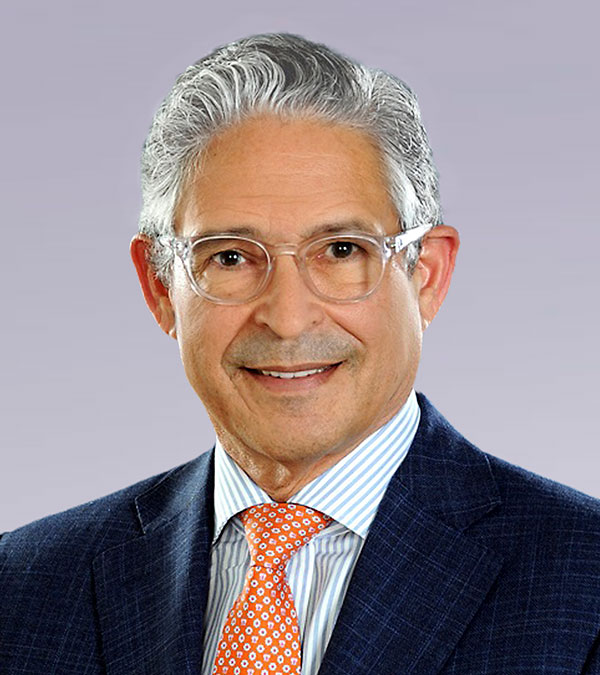 Business Development Consultant
A native of the Dominican Republic, Otto brings more than two decades of experience in the management and oversight of a cumulative 1,600 MW of electrical generation assets in the Caribbean and Central America region (C&CA) including coal, natural gas, oil and renewables. He fulfilled general manager, regional director and board director roles with Coastal Power, Enron, and Ashmore Energy International (AEI) from 1995 through 2016. During his time with Enron and AEI, Otto dedicated over ten years of research to evaluate the possible supply of small and medium natural gas — both LNG and CNG — to generate assets in the region. An engineering graduate from the University of Toronto, Mr. Gonzalez has been assisting Andalusian Energy in the development of the natural gas market in the Central American and Caribbean region since 2016.