Louisiana Gateway Terminal
The United States' newest container terminal and its only true transshipment port, Louisiana's Gateway Terminal (LGT) is being built in Plaquemines Parish near Mississippi River mile marker 50. The multi-modal terminal is the successful result of a partnership between Plaquemines Port Harbor & Terminal District (PPHTD) and private investors.
The terminal is located on the west bank of the Mississippi River, just 50 nautical miles from the Gulf of Mexico. When complete, Louisiana's Gateway Terminal will be the first port-of-call on the mighty Mississippi River with thousands of miles of connected inland waterways and railroads that transact cargo on its waters and shores. The LGT offers alternative solutions to current global supply chain issues with long-term connectivity via the Mississippi River to the U.S. Midwest and international trade lanes – without the impacts of urban congestion.
The first phase of the project includes alignment and connectivity with the seven Class 1 railroads operating in the U.S. and serving all of North America, and construction of a modern container terminal capable of handling more than one million TEUs annually.
Phase 1A Louisiana's Gateway Terminal (LGT)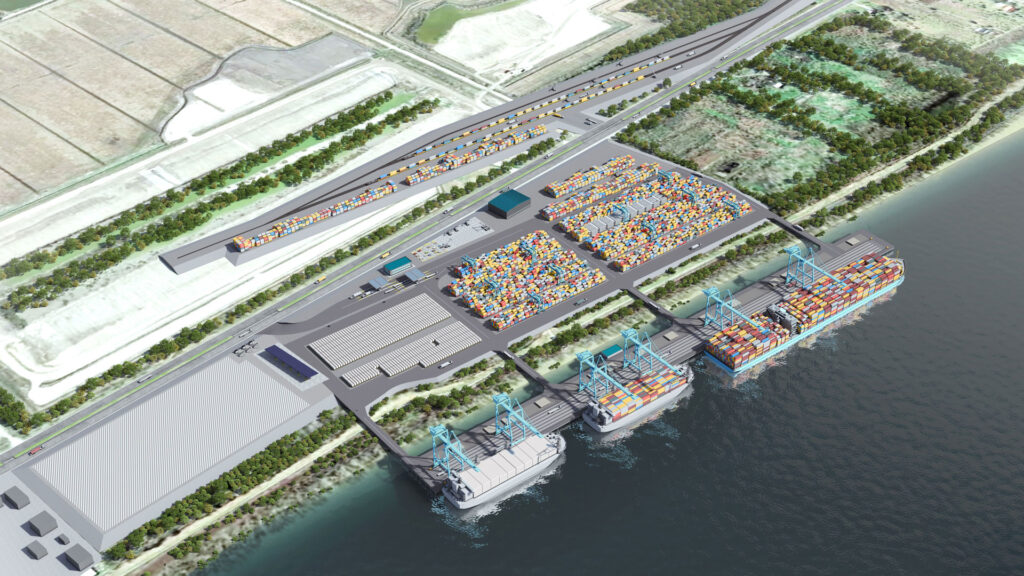 Phase 1A construction is scheduled to begin in Spring of 2023 and features a 1,350-foot-long berth with five ship-to-shore rail-mounted container cranes. At full buildout, the terminal will consist of eight continuous berths reaching 8,000 feet in length with 16 ship-to-shore cranes and one roll on/roll off berth. Andalusian's facility serves as the project's anchor tenant. The entire facility will be served by efficient rail capable of generating daily unit train service to America's heartland and beyond.
All necessary state and federal permits are submitted.
Louisiana's Gateway Terminal Build Out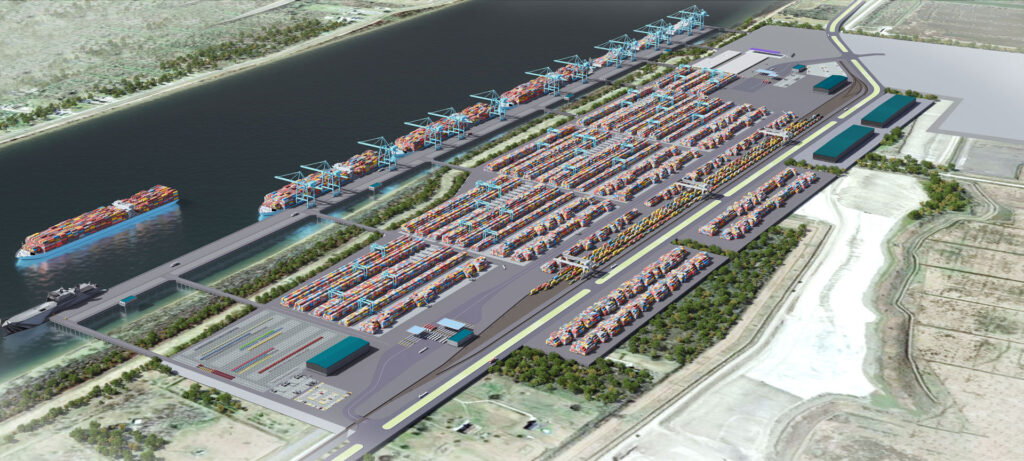 When complete, Louisiana's Terminal Gateway will ensure the efficient transportation of critical cargo from the United States to Central America, the Caribbean and Mexico as well as offshore-produced goods into the United States. The facility will serve as a major employer and an economic engine for Louisiana and drive growth and increased prosperity for associated ports along the Mississippi River and in the Central America and Caribbean region.